About Us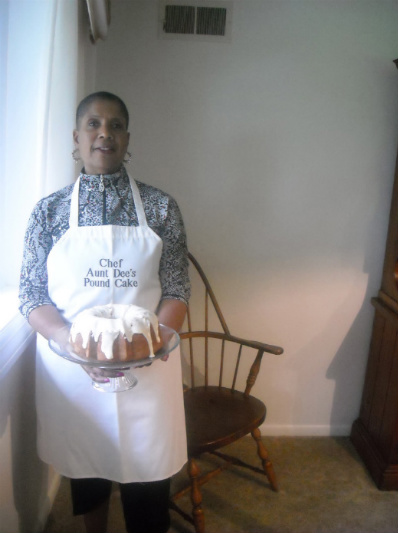 Aunt Dee's Pound Cake, LLC strives to use high quality ingredient in the delicious pound cakes and other sweet treats.  The company provides exceptional customer service to all patrons.
Originally based from home Delores Robinson came up with her Pound Cake recipe 30 plus years ago in Philadelphia, PA. Once she perfected the recipe, her cakes were a hit to all of her family and friends. Delores is a traditional baker as she likes to arise early morning to begin her baking, often serving as the house alarm clock with the clanking of pans and mixers with the sweet aroma of the cakes floating throughout the house.
Now, as Delores retires from the State Office, she envisions an expansion of her baking into a full service business by Summer 2011. Aunt Dee's Pound Cakes produces such delights as Pound Cake, Lemon-Coconut Pound Cake, Lavender Pound Cake, and her secret hit- Rum Pound Cake!
Phone: (215) 439-5191 | Email: orders@auntdees.biz |
Address: P.O. Box 279 West Chester, PA 19381